What's New on the 2022 Mazda CX-5?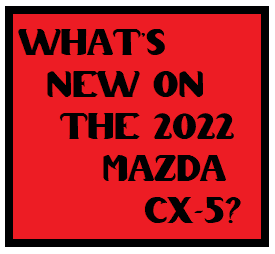 Mazda has revealed some key revises to the corporation's best-selling automobile in the United States. It's the 2022 Mazda CX-5! The 2022 Mazda CX-5 will give significant design modifications and picks up Mazda's i-Activ all-wheel drive (AWD) system as a standard item on all trims. All of us here at Beach Mazda can't wait to have it here in Myrtle Beach. However, prior to it becoming obtainable, we agreed to distribute what's up for grabs on the 2022 Mazda CX-5.
Revamped Outside
Amongst the greatest modifications, the 2022 CX-5 will offer a revitalized outer design which concentrates on enhanced front and rear ends. The personality shape on the 2022 has been reduced in support of a reflective physique exterior that produces a more prominent and sophisticated presence. The front fascia has a new touch wing that stretches outwards from the front grille, which has been revised with an all-new three-dimensional surface that relinquishes the mesh shell of the forerunner. The headlights and tailgates also include major design adjustments.
Further Notable Turbo Versions
The 2022 CX-5 turbo versions will receive extra styling boosts to help differentiate them from the non-turbo versions. The new 2.5 Turbo model (formerly Grand Touring Reserve) will display a new athletic styling, including gloss black finishes throughout. The outer shell will include the same cohesive color plan as the remainder of the automobile and will be juxtaposed by silver-finished wheels, while the inside will wrap up exceptional quality materials.
Mazda Intelligent Drive Select
You will likewise find a new driving type called Mazda intelligent Drive Select (Mi-Drive) in the 2022 CX-5. This mode allows you to choose the most fitting driving mode to enhance driving experience with just a turn of a switch.
Softer Journey
On the inside, the seats have been revamped to complete Mazda's human-centric viewpoint, thus offering the driver and passengers superior stability, and making a more organic and relaxing seating feel. The six-speed automatic transmission will now be more receptive than in the past, and the suspension gets enhanced dampening control configuration and improved frame rigor for a quieter, softer cabin and greater excellence of ride ease.
If you want to be informed on the accessibility of the 2022 Mazda CX-5, give us a call and we'll put you on our notification list.