Introducing SKYACTIV™® TECHNOLOGY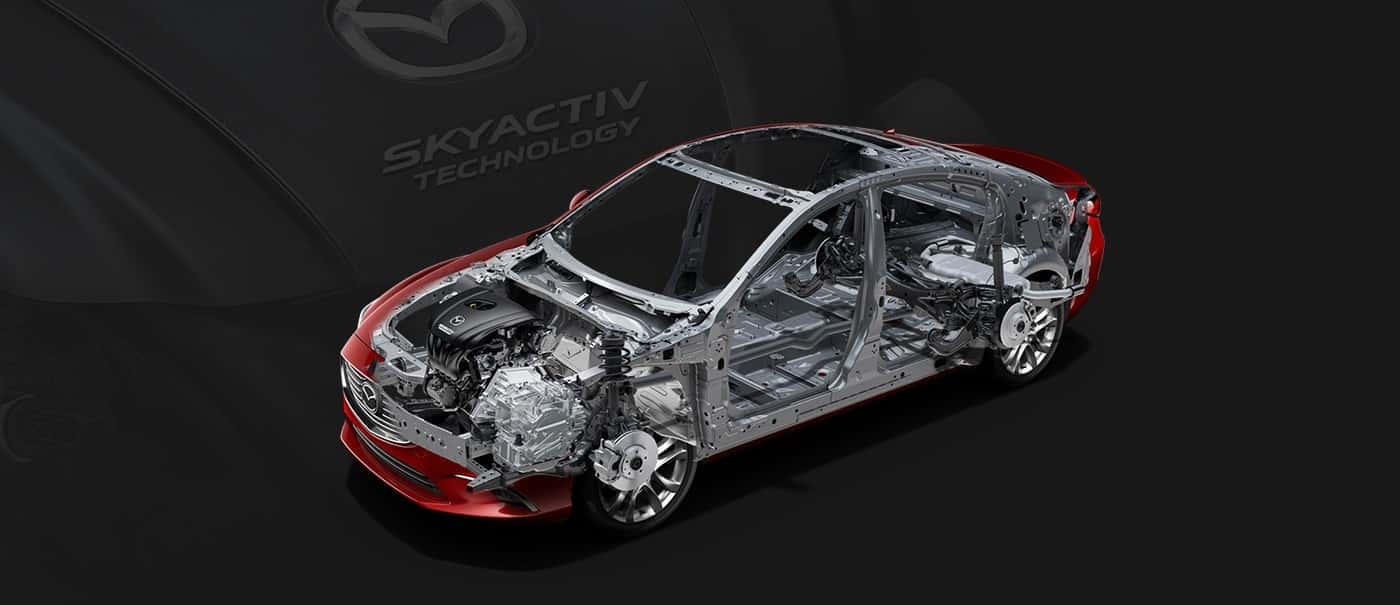 When you select a brand-new Mazda model like the Mazda CX-5 or the latest Mazda3, be prepared to take your performance to the next level. This is all thanks to Mazda's exclusive SKYACTIV™® TECHNOLOGY. With engines, transmissions, and framework all working in unison under this innovative platform, your drive behind the wheel of a Mazda model goes unparalleled. Find out more about what makes this possible with Beach Mazda.
Engines
With two distinct engines on offer as part of the SKYACTIV™® lineup, you'll certainly find your ideal blend of output and efficiency. The SKYACTIV™®-G gasoline engine, for example, boosts fuel economy figures and torque by around 15% as compared with comparable engines on the market. Meanwhile, the SKYACTIV™®-D diesel engine boasts a 20% improvement in fuel economy as compared with other conventional diesel engines, all while maintaining clean emissions. One thing is for sure – you can't go wrong with either machine.
Transmissions
Under the SKYACTIV™® platform, you'll have your choice of either a manual or automatic transmission, either of which significantly enhance the performance of your new Mazda6 or other Mazda model. The SKYACTIV™®-DRIVE automatic transmission, for example, promises smooth shifts and superior fuel efficiency, even at lower speeds. Plus, it offers more of a direct feel that typically is associated with manual transmissions. If pure manual is more your style, though, Mazda's SKYACTIV™® TECHNOLOGY still has you covered. The SKYACTIV™®-MT manual transmission that allows you to feel as though you're behind the wheel of a sports car, yet it also guarantees ultimate control
Framework
Perhaps the most important aspect of how a vehicle performs depends on how it was constructed. For Mazda, that has meant incorporating SKYACTIV™® TECHNOLOGY in the body and chassis of each model it creates. SKYACTIV™®-BODY, for instance, proves both rigid and light. In fact, its weight has been reduced by 8%, while rigidity improved by 30%, which helps it to move nimbly and also stand strong in the event of a collision. The SKYACTIV™®-CHASSIS works with the body thanks to an electric power steering system for easy handling.
Learn More About Innovative Mazda Technology
Mazda's SKYACTIV™® TECHNOLOGY undoubtedly has captured your attention, but the automaker's commitment to high-tech features goes well beyond performance – extending to safety, in particular. Explore your options at Beach Mazda, and contact our team with any questions about Mazda's futuristic platform.