Updated SkyActiv-X Engine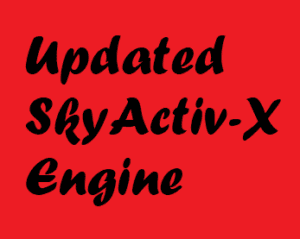 This vehicle engine's first appearance was in the 2019 Mazda 3, and the SkyActiv-X Engine combines both the advantages and strategy of the diesel and gasoline engines.
Nevertheless, the SkyActiv-X Engine is constructed around knocking. Normally when your engine knocks the blend of air and fuel is prompted when it is not meant to. However, this engine is intended to utilize the pressure of that devoid of harming your engine or obliging you to hear continuous knocking.
The Advantages of Combustion Ignition
Diesel engines function by producing a regulated burst inside the combustion compartment to make the engine run. This takes advantage of the progress of the cylinders of the engine and is the reason why diesel engines are especially effective. However, the combustion ignition affects the diesel engine to consume slower than gasoline, which is what SkyActiv-X tries to counteract.
The combustion ignition of a diesel engine is combined with the high-RPM performance of a gasoline engine to give the greatest of each. No matter where you are in the RPM range, the engine draws firmly and produces a softer ride.
The Spark Plug
Gas engines require a spark plug to get the procedure going, and diesel-gas hybrids are nonetheless dependent on spark plugs. The SkyActiv-X engine utilizes spark plugs like a shift, serving to make the engine go considerably quicker and run more effectively. The engine can shift back and forth among the spark utilized compression ignition and then utilizing the spark plug to begin the progression.
The spark ignition method is applied whenever environments are less-than-ideal, or else you can make use of the compression ignition.
Superchargers
Lastly, the SkyActiv-X engine employs a supercharger to push sufficient air into the engine to keep up a high RPM. The SkyActiv-X engine additionally utilizes a braking regeneration system to reduce the engine load. The surplus braking energy is then collected in a capacitor, and that surplus energy is then driven into the headlights, radio, and other small tasks of the vehicle.
Healthier for The World
The engine is considerably superior for the environment, using a 'well to wheel' methodology that helps to decrease carbon emissions and support saving the earth. The hybrid combustion method not only provides the car more power, but also facilitates to improve fuel efficiency and reduce fuel emissions.