Mazda's Health Care Worker Essential Car Care Program
All of us here at Beach Mazda appreciate your dedication to your profession.
As a thank you, we would like to offer you one (1) free oil and filter change to all of our customers in the healthcare field.
Restrictions apply, so please speak with your service advisor for all the details.
Along with the oil change, we are also offering the following services:
Cabin filter replacement and frigi-fresh service for $59.95 + tax, normally $79.95.
Tire rotation for $19.95 + tax
FREE interior sanitization service
What vehicles are eligible?
All eligible Healthcare Worker's vehicles receiving an oil change during the program period for most standard male/model passenger cars, crossovers and SUVs.
What vehicles are ineligible?
Exotic vehicles
Classic cars
Off-road vehicles
Certain high-performance vehicles
Vehicles greater than 8-quart engine oil capacity
Any other vehicle with special manufacturer requirements
Vehicles that require specialized tools or training
Who is eligible to receive a free oil change?
Customers eligible for the Mazda Essential Car Care Healthcare Worker Service program are all active employees working in an Eligible Medical Facility.
All U.S. residents
This offer is NOT transferable (within a household or otherwise)
What are the Eligible Medical Facilities?
Hospitals, Urgent Care, Surgical Centers Birth Centers
Healthcare Providers, Doctor Offices, Medical Clinics, Medical Offices, Medical Centers, Medical Facilities, Health Systems
Mental Health Providers and Addiction Treatment Centers
Medical Testing Facilities, Imaging and Radiology Centers
Assisted Living, Long-Term Care facilities, Nursing Homes, Hospice Homes, Adult Care Homes, Home Health Agencies
Public Health Agencies
Medical Laboratory and Research Centers
Medical Equipment Providers
Orthopedic and other Rehabilitation Centers (Physical Therapy, Chiropractic, etc.)
Blood Banks
Telehealth Providers
What must you provide (Proof of Eligibility)?
Documentation that clearly reflects proof of occupation. Examples include:
Healthcare workers pay stub
Current business license
Articles of Incorporation
K-1 of most recent business tax return
A full business return showing proof of employment from ownership of a healthcare facility
Workplace badge accompanied by proper ID
You will also need to bring your driver's license.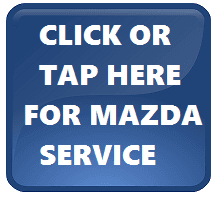 Again, all of us here at Beach Mazda want to say thank you for dedication to your profession during this unprecedented time for our nation and the world. This free oil change is small compared to the thanks you truly deserve, but it's the least we can do.
If you need any other type of service on your Mazda vehicle, you can easily schedule an appointment online. It's a simple process. If you have questions or concerns about this special program, please call Beach Mazda Service as 843-626-3666.