i-ACTIVSENSE® Safety Features & Driver Assist Technology
i-ACTIVSENSE® Safety Features & Driver Assist Technology
If you've been researching new Mazdas, then you've likely become aware of Mazda's i-ACTIVSENSE® system, a driver assistance suite that utilizes technology like cameras, radar, and collision mitigation features in order to increase driver awareness and decrease the likelihood and impact of an accident. In recent years, Mazda has won a number of top safety awards, thanks in no small part to these high-tech safety features. See how Mazda i-ACTIVSENSE® can help keep you safer when cruising the streets of Charleston with this guide from Beach Mazda.
Adaptive Front-Lighting System (AFS)
One of the more difficult things about driving at night in Florence is reduced visibility, particularly when traveling down dark, winding roads. AFS helps solve that potential problem. Working in tandem with the vehicle's steering column, AFS is able to actually turn the headlights, so the light bends around the corner, illuminating what's coming around the curve, so you can better anticipate obstructions and make necessary maneuvers.
High-Beam Control (HBC)
When you're driving at night, maximum visibility often means needing to take advantage of your vehicle's high beams. The HBC system does this using an advanced camera system that is able to recognize when an oncoming or preceding vehicle is in your general vicinity, automatically switching between high and low beams, so you can enjoy the greatest visibility without blinding drivers around you.
Mazda Radar Cruise Control (MRCC)
With this technology, cruising around Florence has never been easier! MRCC is an advanced cruise control system that uses sonar to detect the distance between the front of your vehicle and the back of the vehicle in front of you. It then automatically accelerates and brakes in order to maintain a safe amount of buffer space. Also included is the Distance Recognition Support System (DRSS), which lets drivers know the exact distance between their vehicle and the one in front of them.
Rear Vehicle Monitoring System (RVM)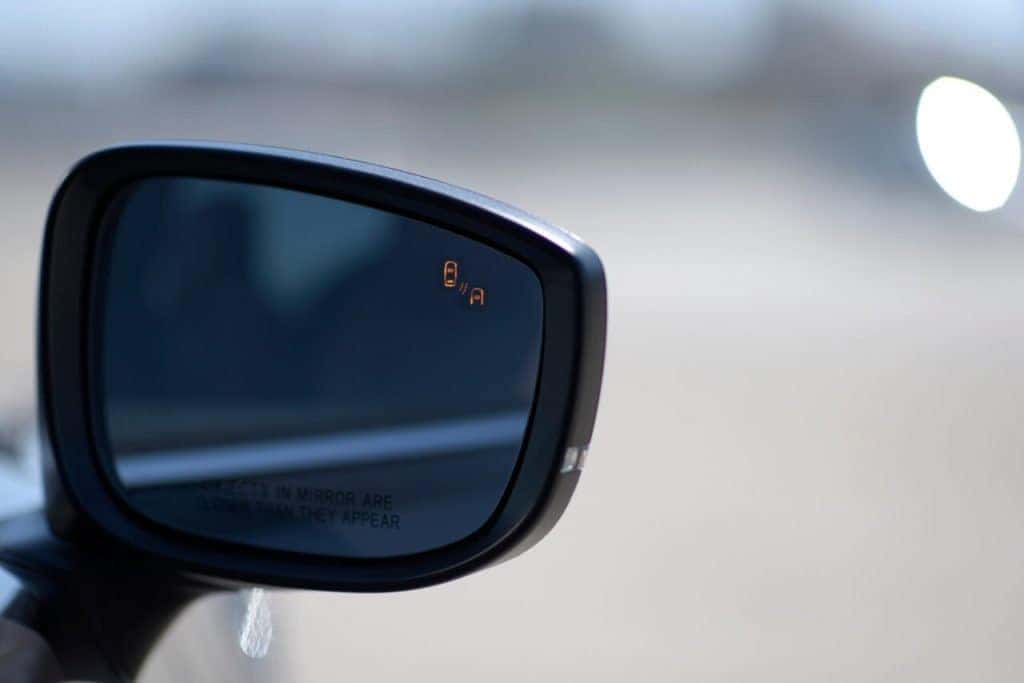 Utilizing advanced radar technology, the RVM system is able to read the distance of a vehicle approaching from behind in neighboring lanes in order to make the driver aware of other vehicles in the area. Also, if the system detects an oncoming vehicle in a neighboring lane when your turn signal is on, it will automatically send an audible and visual warning.
Lane Departure Warning System (LDWS)
Using an advanced camera system that is able to read lane markers, this system can recognize when your vehicle is drifting out of its lane and sends you a warning to help avoid a dangerous situation. If, however, the vehicle's turn signal is turned on when the lane departure occurs, then the LDWS warning does not engage.
Forward Obstruction Warning (FOW)
Utilizing similar radar technology to that of the Rear Vehicle Monitoring System, FOW is able to recognize when there is a vehicle or obstruction directly in front of the vehicle. If the distance between the front of your vehicle and the object or car becomes too close, it will automatically send a visual and audible alert that warns the driver to brake immediately.
Smart City Brake Support
Working alongside Smart Brake Support for highways on select Mazda models, Smart City Brake Support is able to automatically apply the brakes when you're driving in the city at low speeds in order to avoid or mitigate the impact of a head-on collision.
Acceleration Control for AT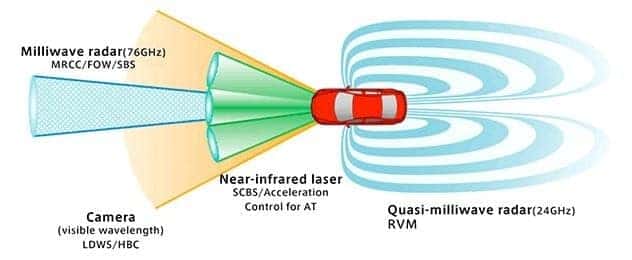 On select Mazda vehicles equipped with an automatic transmission, Acceleration Control for AT automatically sends a warning to the driver if he or she presses the accelerator too hard and there is an obstruction in front of the vehicle.
Explore Mazda i-ACTIVSENSE® Safety Features at Beach Mazda
There are even more advanced safety features offered in the i-ACTIVSENSE® suite, including the Traffic Sign Recognition, which might just help you avoid getting a ticket on the streets of Myrtle Beach. The best way to learn about these many systems, though, is by getting a closer look at the new Mazda lineup here at Beach Mazda. Our dealership is located at 855 Jason Blvd in Myrtle Beach, SC. If you've got questions for our staff about financing a new Mazda or any of the safety features discussed here, contact us today!
Conveying the brand's standing in athletic dealing with, the 2023 Mazda CX-5 likewise gives a cutting edge extravagant experience. With a refined inside and regarded exhibition evaluations, the CX-5 is one of the famous minimal SUVs. Enchanting and appealing, the 2023 CX-5 doesn't disappoint the group with its modern plan highlights. Go along with us…

The specialists at our Mazda Service Center in Myrtle Beach have seen it over and over again: a snapped crankshaft belt, a rusted battery connector, or a shattered spark plug that harmed the motor. Without legitimate consideration and convenient substitution, an ignored Mazda vehicle part can prompt a horrendous breakdown. The following are five Mazda…

Mazda might be generally popular for its smooth, little convertibles; however, the vehicle producer offers mind blowing SUVs too. One of the most outstanding is the sharp, strong 2023 Mazda CX-9, which has the simple exhibition you anticipate from a Mazda in a family-accommodating bundle. While you're searching for an upscale standard size SUV that…