2021 Mazda3 Model Turbo Engine Specifications
Engine Specifications and Performance Rumors of the 2021 Mazda3
With news on its way later this week on the 2021 Mazda3, some specifications on the model were released in a showcase for Mexico. One major piece of information came in an available 2.5L turbocharged engine. Follow along below to learn more about what is to come in the 2021 Mazda3 with Beach Mazda.
SKYACTIV 2.5L Turbocharged Engine Is Coming to the 2021 Mazda3
Through a release of the specifications, we have learned that the iconic SKYACTIV®-G 2.5L turbocharged gasoline engine will be coming to the 2021 Mazda3. The engine is the same one found in the 2020 Mazda6 and CX-5 models, which receive up to 227 horsepower and 310 ft-lbs. of torque. The same engine in the 2020 models receive a boost when using premium unleaded fuel. This led to specs of up to 250 horsepower and 320 ft-lbs of torque. It is unclear exactly if the same specifications will be exact for the U.S. market, but we will know more soon.
Additional Performance Features with the 2021 Mazda3
On top of the engine reveal, several other points were revealed in the release. This includes an AWD option for the 2021 Mazda3 models, perfect for those who want added traction on those wet or slippery road conditions. Other features include in the presentation were as follows:
12-Speaker Bose® Premium Audio System
Sunroof
Up to 18-Inch Wheels
Grand Touring and Signature Trim Levels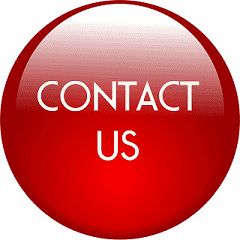 Though exact pricing is not known on US models, the starting trim was listed at around $22,000 USD. Similarly, the Signature trim was priced around $23,800.
Prepare for the 2021 Mazda3 Release with Beach Mazda
With the impending release of the 2021 Mazda3, US markets will know more very soon before an eventual release later this summer. You can check in on the model by following us here at Beach Mazda in Horry County. For 2020 models, stop in today to find the right model for you at our location or inventory page online!