2019 Mazda3 Tire Size
The Mazda3 tire size depends on which trim level you've decided on. At Beach Mazda, our experts can help you determine which of the tire sizes for the Mazda3 Sedan or Mazda3 Hatchback you need. Make your way to Beach Mazda for help choosing the correct tires. Our service department can assist you with what you need and also share information on our service specials for additional savings when you choose us to change out your tires.
What Are the Mazda3 Tire Sizes?
Much like the 2018 models, the 4-door 2019 Mazda3 Sedan and 5-door Mazda3 Hatchback have two different tire sizes. The good news is that Mazda3 tires have remained mostly consistent throughout the years. If you have a 2016 Mazda3, for example, the tire sizes are likely the same as the latest models. Here are the 2019 Mazda3 tire sizes by trim:
Mazda3 Sedan base trim: 16-inch aluminum alloy wheels with P205/60 R16 all-season tires
Mazda3 Sedan Select, Preferred, Premium trims: 18-inch aluminum alloy wheels with P215/45 R18 all-season tires
Mazda3 Hatchback, Preferred, and Premium trims: 18-inch aluminum alloy wheels with P215/45 R18 all-season tires
Mazda3 Tire Tools
If you need some assistance in finding the right tires, there are several tools to utilize. You're always welcome to ask us at Beach Mazda, but if you're looking to find tires on your own, try some of the following tools:
Gear ratio calculator
Tire size calculator
Metric tire conversion
Speed calibration
Tire Types
Of course, there is more to a tire than its size. When choosing a tire type for your Mazda3, you have a lot to consider, from how much you drive to the different types of terrain you drive on. There are also a number of different tire types for you to choose from:
All Season
Winter
Street/Racetrack
Off Road/Mud Terrain
Summer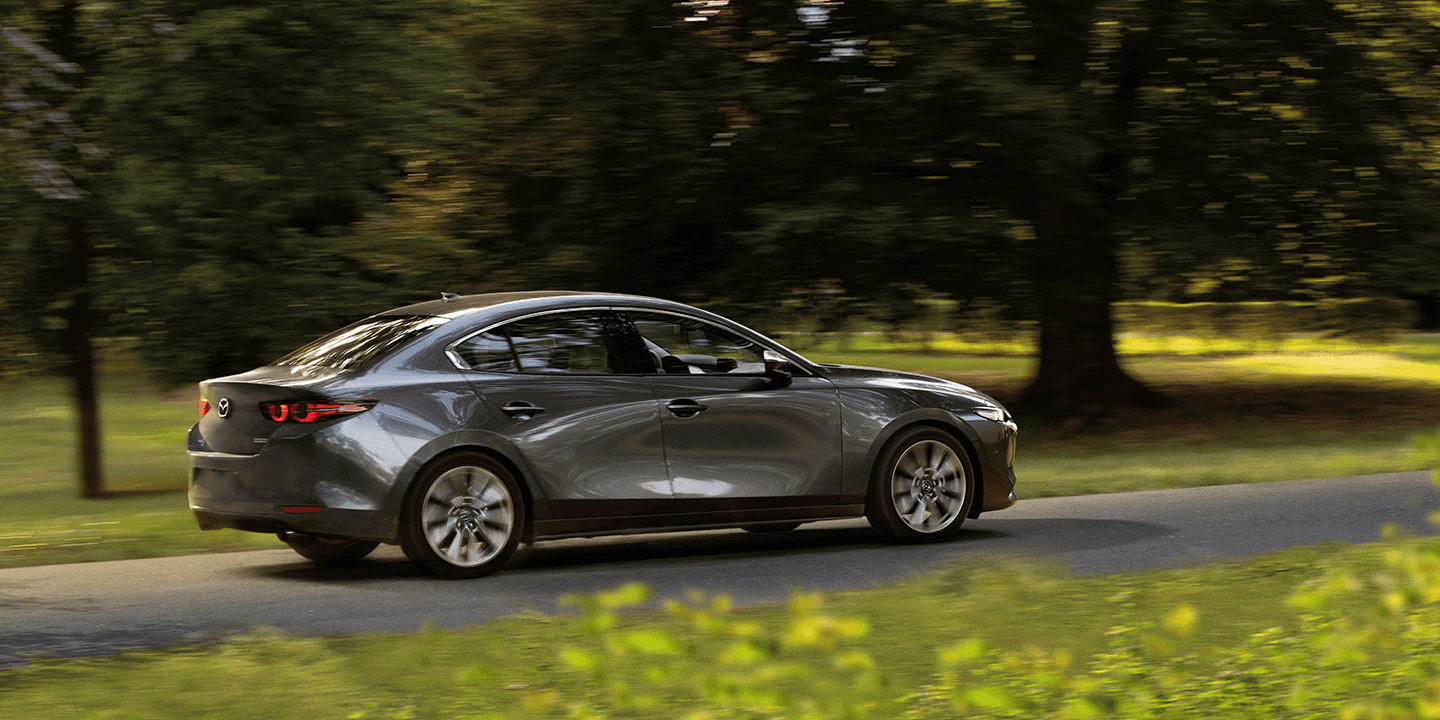 Find Your New Tires at Beach Mazda
When the time comes for new tires, visit the Beach Mazda parts department, as well as service center, to find the right size tires and have them installed for you. Reach out to Beach Mazda to learn more about our available parts and service specials or to schedule an appointment today! Want to learn more about the Mazda3? Find out if the Mazda3 is front-wheel drive or compare it to the Mazda6!